Did you know that studies show that 80% of consumers are more likely to buy products from a Chamber member? And, about two-thirds of business decision-makers are more likely to do business with a Chamber member? Being a Chamber member provides you instant access to a network of other area businesses and organizations who also care about our community and want to see it thrive and be successful. At the Hancock Chamber we believe strongly in this mantra: "People do business with those they know and trust." A Chamber membership is an investment in the future of your business and is the perfect way to build stronger relationships in the community, promote your business, gain greater access to business contacts, enhance exposure for your business, and ensure representation on local, state and federal issues.
Why should you join the Hancock Chamber? Here's what our members and strategic partners have to say…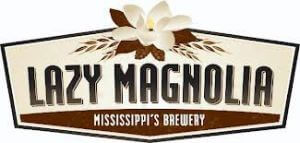 "Our membership in the Hancock Chamber of Commerce has been an extremely rewarding association. The experience has provided a vehicle for us to meet new people and make business contacts that have been valuable in expanding growth opportunities. Another critical aspect of our membership is the availability of quality, informative workshops and seminars that have been excellent tools to learn from other professionals about what has been successful in expanding their own businesses, as well as best practices. We highly recommend membership in the Chamber to any business."
Mark and Leslie Henderson, Owners
Lazy Magnolia Brewing Company
Annual Shareholders Investment Schedule
The Hancock Chamber Annual Shareholders Investment Schedule is based on a fair share formula. Two part-time employees equal one full-time employee. Please select your company's investment fee on the number of full-time and part-time people you employ. Individuals, non-profits and Young Professionals join with a flat fee.
| | |
| --- | --- |
| 1-3 Employees | $275 |
| 4-5 Employees | $350 |
| 6-10 Employees | $450 |
| 11-20 Employees | $525 |
| 21-50 Employees | $625 |
| 51-80 Employees | $700 |
| 81-120 Employees | $875 |
| 121-184 Employees | $1,250 |
| 185+ Employees | $1,750 |
| Individual | $100 |
| Non-Profit | $200 |
| Hancock Young Professionals* | $75 |
| Women's Leadership Roundtable* | $75 |
*There is no fee to join Hancock Young Professionals or the Women's Leadership Roundtable for employees of members in good standing.  For those who would like to join these groups individually, the fee is $75 per year.
(Applies to all categories above except Individuals and Hancock Young Professionals.)
Opportunity to post and enjoy "members only" discounts
Eligible to participate in the Chamber programs for discounts on office supplies and group health insurance
Opportunity to advertise in the Official Map of Hancock County (every two years) with 10,000 distribution
Use of Chamber second floor facilities
Ability to attend monthly Chamber Power Hour Lunch Break at area restaurants for customer development (12 per year)
Ability to attend monthly professional development seminars to improve your business practices with Power Hour Coffee Calls with governmental officials (12 per year)
Ability to grow your business as a member of the Chamber Ambassadors program
Ability to participate in Leadership Hancock County to improve your leadership skills and gain knowledge
Ability to participate in the Hancock Young Professionals to grow your business network (for members under 40)
Ability to participate in 150 events and meetings throughout the year to grow your business
Ability to support the work of Chamber Committees to grow the community through business retention and expansion, workforce development, education, government relations, relocation campaigns, greenways, byways, and beautification
Ability to participate in the activities of the Kiln Chamber
Ability to join the Women's Leadership Roundtable network
Ability to put your passion to work for the community through the Hancock County Community Development Foundation
Ability to network with companies and agencies at Stennis Space Center through Partners for Stennis & Michoud
Opportunity to work with Chamber staff to build your own customized annual marketing services benefits package
Chamber Shareholder window cling
Promotion as a new Shareholder in the Chamber's Contact Communications system and Facebook (one time)
Voting rights for businesses to elect members to the Board of Directors, businesses of the year and citizen of the year
Weekly checklist with information on how to participate in customer development opportunities and services
Instant news reminders so you don't miss important customer development opportunities (Text HCHAMBER to 57711)
Business referrals via telephone, office visitors, the online business directory and social media sites
Company listing in the online partner directory and mobile website with direct links to your website
Participation opportunities on Chamber Committees/Boards where appropriate (please inquire)
Ability to post business announcements such as job postings, special events and promotions to the Chamber Facebook page
One complimentary ribbon cutting ceremony
Authorized use of Chamber logo in all of your marketing, adding credibility to your business
Invitation to Annual Coast Legislative Reception
Opportunity to provide promotional brochures in Chamber lobby